The most vibrant event on the Canadian calendar is fun for all ages
At the height of summer each year, the Canadian city of Vancouver comes alight – literally. The annual Celebration of Light festival, now in its 30th year, is one of the country's premier occasions and certainly its most extravagant. In 2020, crowds of well over one million will gather on the shores of English Bay on July 25, 29 and August 1, to watch three international teams compete in the longest-running offshore fireworks competition in the world. The event attracts many talented pyrotechnicians and designers, with competitors over the years hailing from Oceania, Europe, Asia and beyond.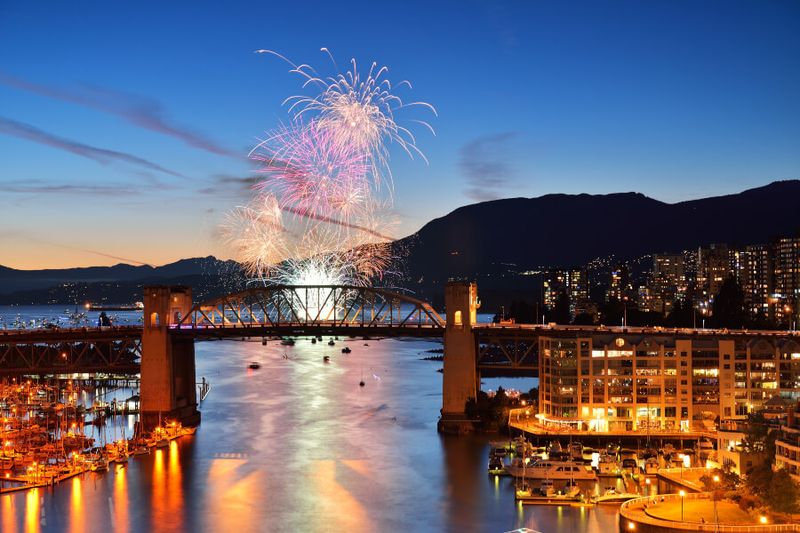 British Columbia's largest live event is run by a dedicated team who endeavour to create an inclusive environment, where everyone is encouraged to attend and enjoy the festivities. 
History
The Celebration of Light has been a hugely popular event since its inception in 1990. Back then, the activities associated with it took place on a much smaller scale, but its emphasis on inclusivity and community togetherness has been present from the beginning. The first iteration saw Spain, Canada and Italy go head to head in the first fireworks competition, with Spain taking home the inaugural honours.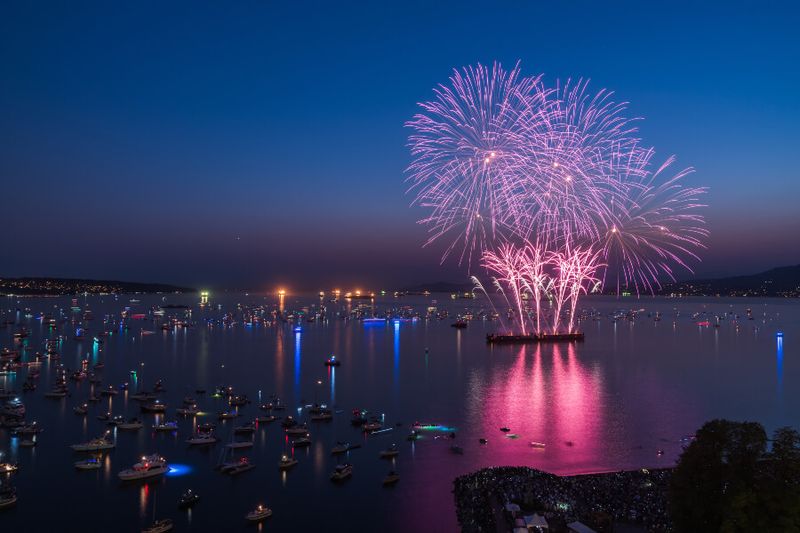 Originally, the event was named the Benson & Hedges Symphony of Fire, however, when tougher regulations on tobacco advertising were introduced to Canada in 2000, it re-branded to the current title. Today, the Celebration of Light is proudly sponsored by Honda and is an elaborate affair, complete with a huge array of free entertainment.
What to expect
Given its status as one of the country's premier annual events, the Celebration of Light attracts huge crowds. Both Vancouverites and tourists gather around English Bay on the three days of displays to enjoy the attractions and take in the jovial atmosphere. While you can expect viewing areas to be packed with people, the event is a family-friendly affair and all ages are encouraged to participate.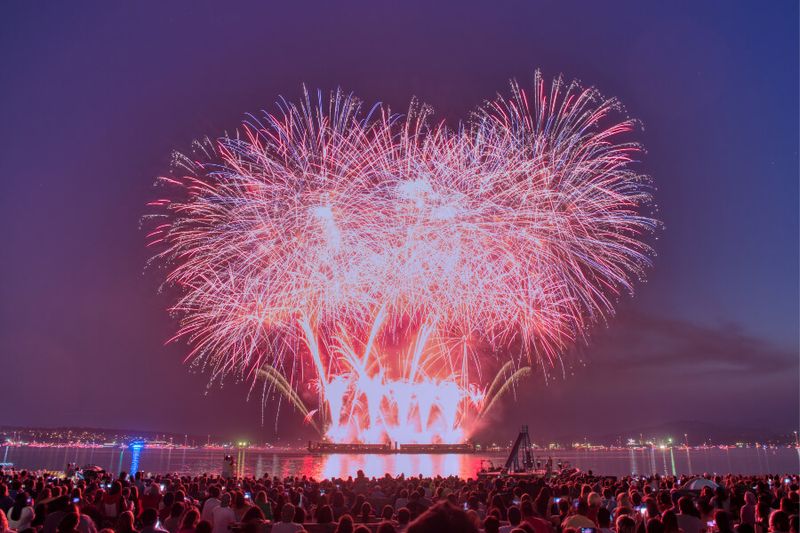 Start times tend to differ each year, but firework displays usually kick off at 10 pm on the three nights of competition. Attendees are encouraged to utilise public transport or walk where possible. Congestion is heavy and parking is near impossible, so it's best to avoid driving. 
Traditions and highlights
The fireworks competition is, of course, the main event of the festival and international teams work on their displays for months in the lead-up. They are judged by a panel of industry heavyweights, sponsor representatives and celebrities, with points given for artistry and design, originality, quality and synchronisation with music. As the fireworks are set off from a barge in English Bay, the shows are visible from many different vantage points – the best place depends on what you want to see and do. Boat cruises operate in the bay, too, allowing passengers to watch from the water.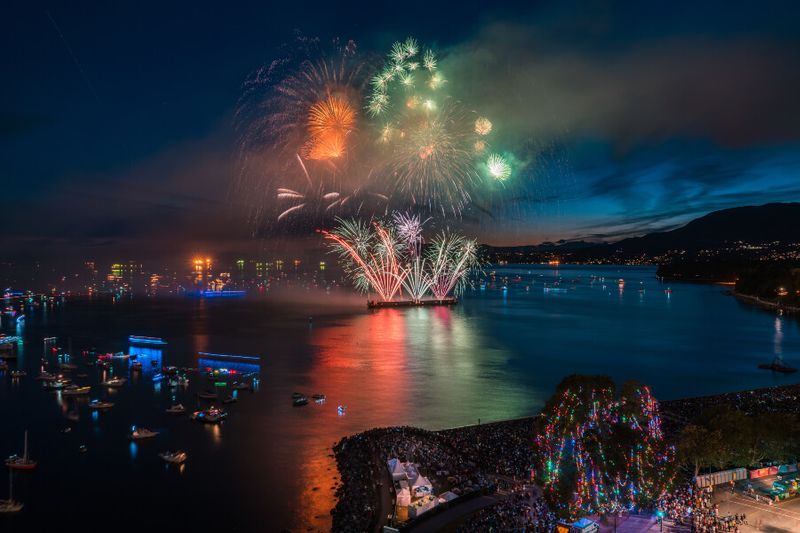 There is plenty to see and do before and after the fireworks. Live music performances are a popular fixture and frequently feature local artists and big names, while stalls are often set up in the busiest viewing spots with games, food and activities. 
Where to go and what to do
English Bay Beach
With uninterrupted views of the fireworks, English Bay Beach is the most popular place to congregate. Over one hundred thousand people gather on the shores with picnic blankets and camp chairs to watch the show come nightfall. Most competition activities are set up around English Bay Beach, including the sound system, stages and judging area. There's even a VIP seating section if you'd prefer a guaranteed spot, but be sure to book your ticket early.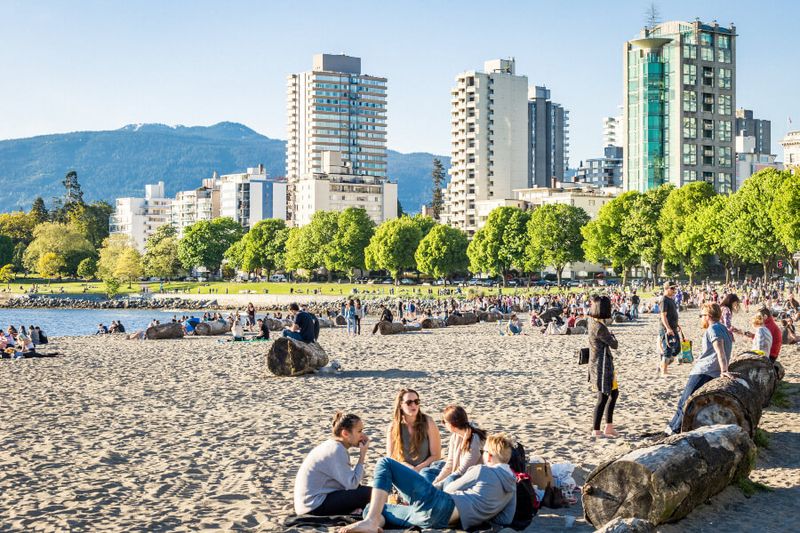 Walk, cycle or take public transport to this viewing area – just don't drive.
Second Beach
This area close to Stanley Park has great, albeit partially obstructed views of the fireworks, but it's free from the heaving crowds of English Bay Beach. Second Beach hosts most of the official daytime activities, including live music and a family zone, where kids can enjoy a bouncy castle and other games. Of course, there's plenty of food and drink trucks to keep visitors fed and watered.
Kitsilano Beach
Kitsilano Beach is another of the busiest locations, attracting thousands, but as the shoreline is sizable, there's plenty of space. Unlike other parts of English Bay, Kitsilano isn't hindered by location – the entire area offers fantastic views of the fireworks, no matter where you unpack your picnic. There's also many other activities unaffiliated with the event for people to enjoy, from a playground to the large, outdoor pool and great swimming.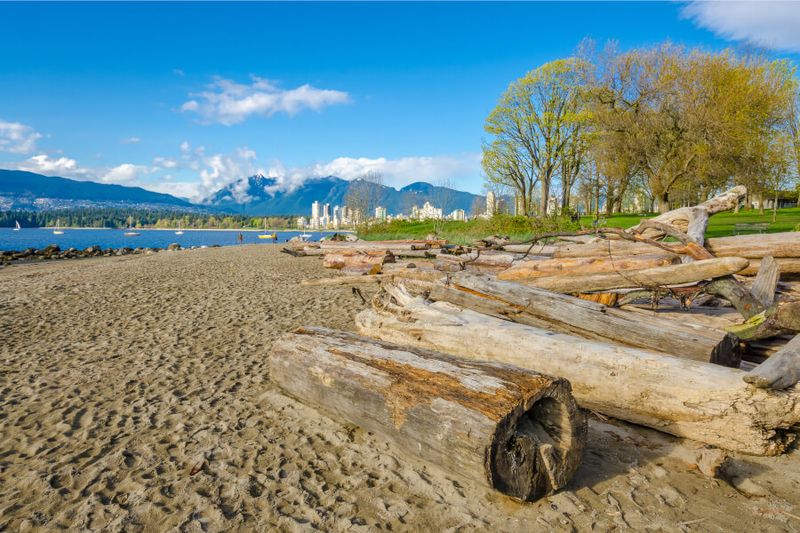 Public transport is the best option for Kitsilano Beach, but be prepared to queue.
Festive food and drink
Those who've been to Vancouver know the city is proud of its foodie scene, with multi-cultural restaurants and breweries dotting the streets from trendy Gastown to Granville Island. The Celebration of Light festival is the perfect opportunity to sample local bites and all of the major event sites welcome stalls and food trucks to make this a reality. Hop between eateries and try beverages from local microbreweries.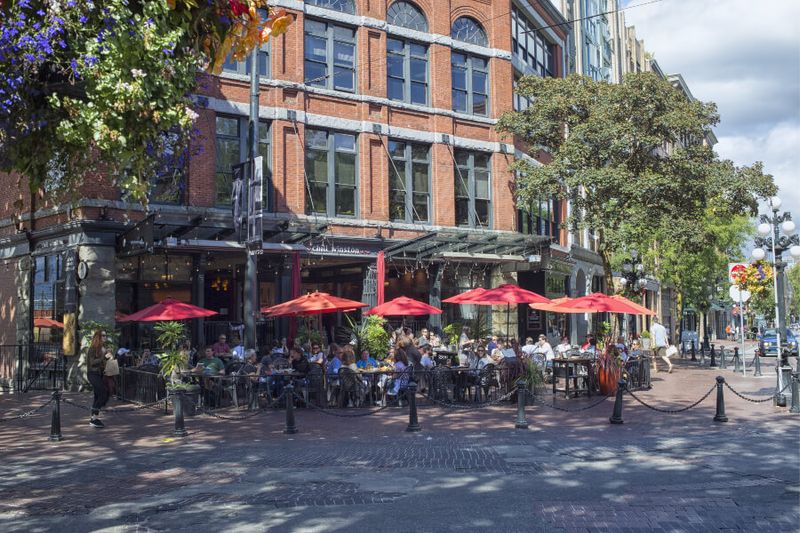 If you prefer to pack your own food, picnics are a great option in the Canadian summer sun. We recommend arriving early to get a spot – perhaps under a tree or by the English Bay shore.