Queensland has long been the playground for Sun seeking Aussies and international tourists alike, and perhaps its most iconic destination is the beach-side Gold Coast in the state's South-East. Situated an hour south of Brisbane, much of Gold Coast's popularity as a holiday destination stems mostly from its natural beauty, with its pristine surf beaches backing onto lush subtropical hinterland. Given the abundance of fresh produce at its doorstep, the Gold Coast is now earning itself a reputation for its growing gastronomy scene, and is also home to one of the country's most famous nightlife spots. With so much to take advantage of in one place, here are some must-visit destinations for any Gold Coast holiday.



Surfers Paradise - A City On The Gold Coast
As you would expect with a name like Surfers Paradise, here you will find one of the best surf beaches in Australia, which automatically makes it one of the best surf beaches in the world, backing onto a unique skyline of modern skyscrapers. But it's not just a paradise for surfers. Cavill Avenue is the epicenter of the Gold Coast with an abundance of restaurants, cafes, shops, bars, and late night entertainment venues. Named after Jim Cavill, the city's founder who successfully had the name changed to Surfers Paradise in 1933, Cavill Avenue stretches right down the middle of "Surfers" finishing at the famous beachfront Surfers Paradise sign. The boardwalk that runs along the beach is the perfect spot to take it all in from sea level, with the Skypoint Observation Deck providing an optimal vantage point from 77 stories up.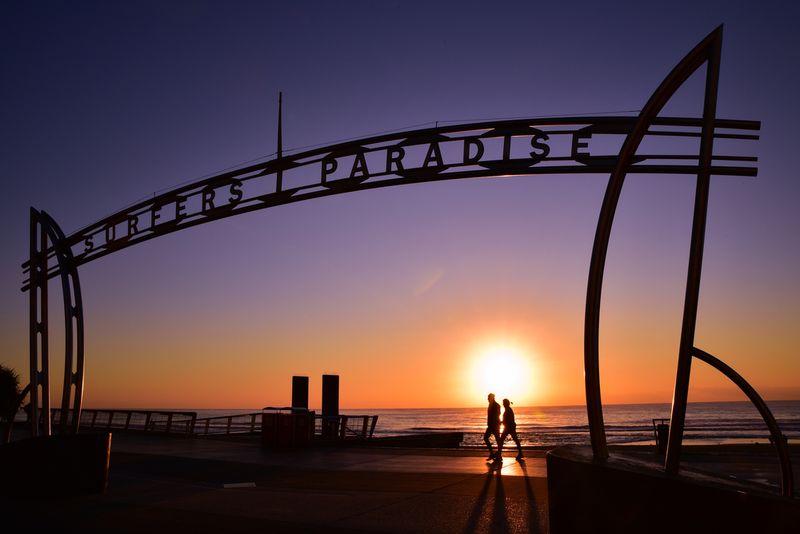 Gold Coast Hinterland
While it's understandably best known for its beaches, the name Gold Coast does sell short its rich hinterland, where visitors can get away from the action to be at one with nature. Well under an hour from most beach-side accommodation, some of the attractions of Gold Coast's subtropical hinterland are its beautiful waterfalls, including Purling Brook Falls, Cedar Creek Falls, Elbana Falls and Cougal Cascade, as well as its abundance of accessible nature walks. One such walk is the aptly named "Great Walk", which stretches over 57 kilometers. Or why not get a different perspective at Tamborine Rainforest Skywalk, where you can get a unique "tree-level" view. Spread across multiple national parks including Lamington, Springbrook, and Mount French, the Gold Coast hinterland is a destination in its own right, and one that is not to be missed on any Gold Coast holiday.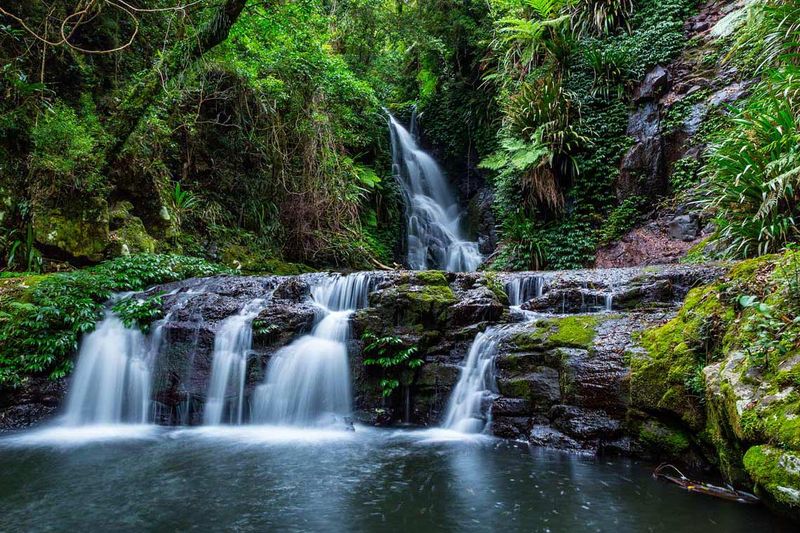 Southern Gold Coast
While the original development on the Gold Coast's Northern stretch might take the name Surfers Paradise, in reality, the surf beaches stretch all the way down to the Southern Gold Coast. In fact, the 16-kilometres of beach between Burleigh Heads and Snapper Rocks, which is home to the annual Corona Open Gold Coast surf competition, has been officially declared one of the World Surfing Reserves, a list that includes Malibu in California.
But as is the case with Surfers Paradise, it's not just the surf that is on offer on the Southern Gold Coast, with Currumbin Rock Pools offering calmer waters for those without a board. And with the Southern Gold Coast becoming a hub for the Coast's growing cafe scene, it's the perfect spot for a quick beach-side coffee, or a relaxed gourmet brunch.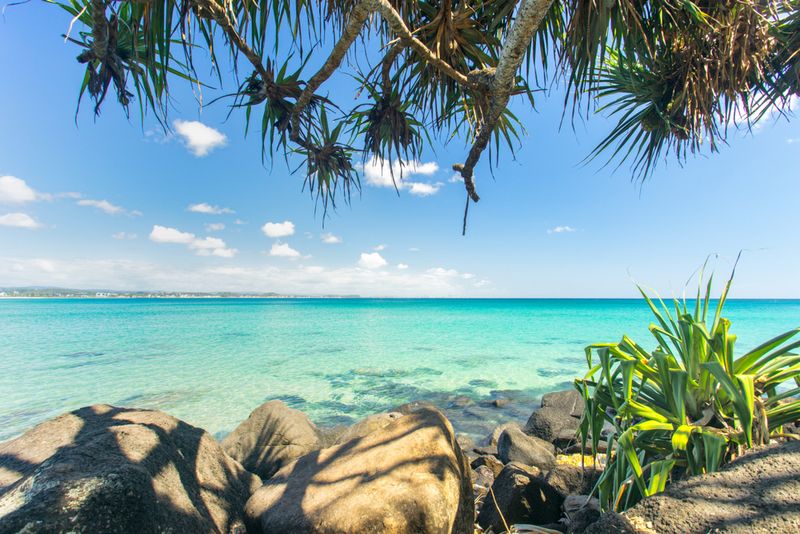 Broadbeach - Gold Coast's Trendy Neighbourhood
For those who want to stay close to the action, but not be right in the middle of it, Broadbeach, or "Broadie" as it's known to locals, is an ideal spot. Long seen as the little brother of Surfers Paradise to its immediate North, Broadbeach has now become its own attraction, earning itself a reputation as the entertainment and cultural epicenter of the Gold Coast. With street artists and yoga classes adding to the "Broadie" vibe during the day, and high end dining, bars and casinos on offer after the Gold Coast sun goes down, it's easy to see why Broadbeach is growing in popularity.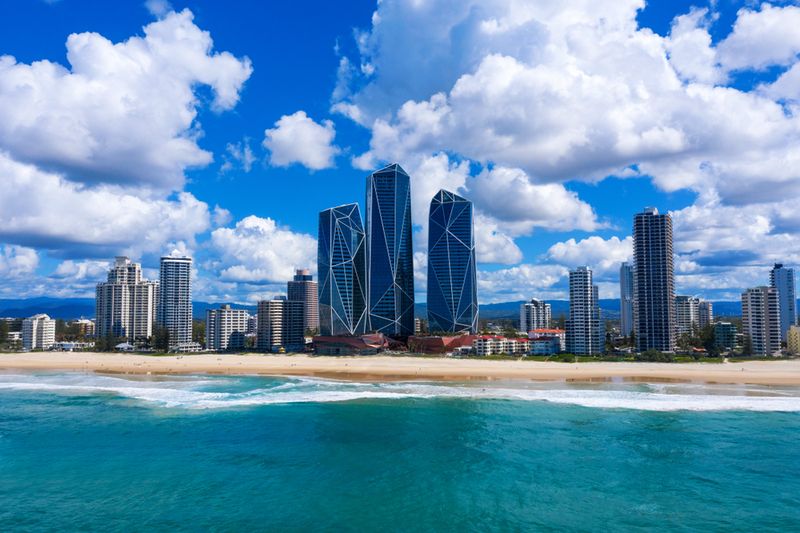 - Looking to visit other parts of Queensland? Inspiring Vacations have a range of tours on offer for the sunshine state, with sister company Travel Spree offering exclusive travel deals and offers. Don't miss out!