From food festivals to anniversaries, Italy is a must-visit destination in 2019
Italy has been one of Europe's premier destinations for decades and for good reason: there's never a 'wrong' time to visit and the list of things to see and do (and eat!) only gets better.
Here, 22 reasons to visit Italy in 2019.
1. 2019 is the National Year of Slow Tourism
Slow tourism is a concept that has been growing across Italy over the last few years. It encourages travellers to experience the country authentically, explore lesser-known areas and to take their time while doing it, rather than whizzing from one city to the next. Slow tourism aims to curb overtourism and encourages more environmentally-friendly forms of travel like cycling or walking. To support this inititative, the government has restored many historic railway lines, making it easier than ever to reach those hidden postcard-perfect villages.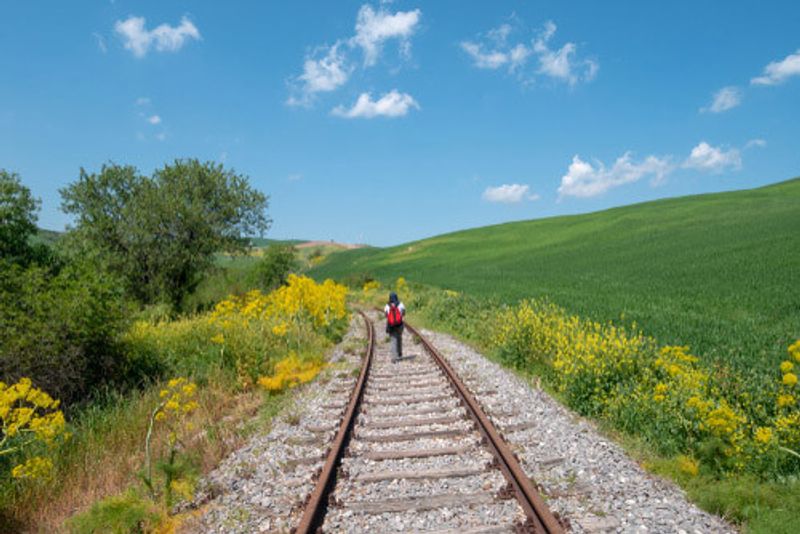 2. The Alba Truffle Fair is in its 89th year
The Fiera Internazionale Tartufo Bianco D'Alba, or the International Alba White Truffle Fair, is one of Italy's premier food festivals. Every weekend in October and November, the northwestern town of Alba transforms into a mecca of fine Italian produce and cuisine. The festival holds demonstrations by Michelin-starred chefs, as well as food and wine tastings, stalls selling truffle products and other Italian goods, and even has a kids pavilion.
3. There are countless unspoiled towns to explore
Cities like Rome, Venice and Florence attract millions of tourists every year, but if you venture outside of these hotspots, you might just discover some lesser-known gems.
The streets of Alberobello in the city of Bari, are lined with grey and white conical trulli (traditional, white stonewashed huts), while the town of Ariccia, less than an hour from central Rome and once the favoured summer retreat of the elite and past popes, is an architectural dream.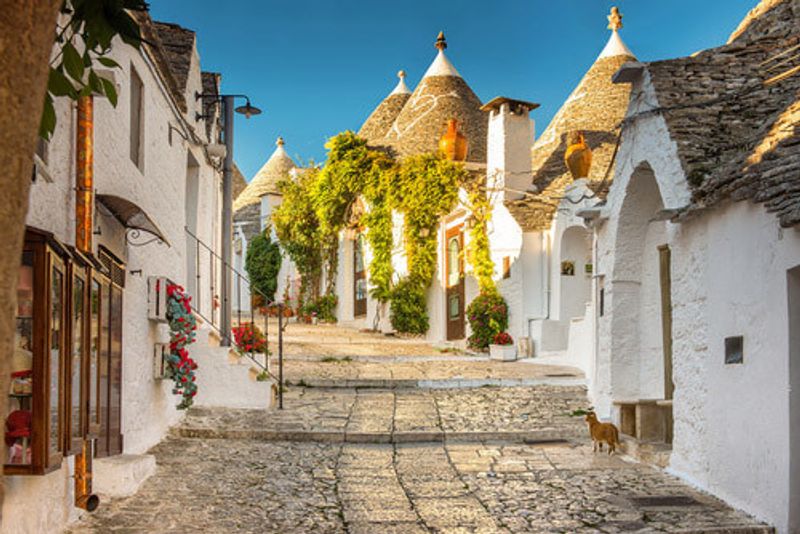 4. Enjoy a tipple (or two) at the 2019 Chianti Classico Expo
Tuscany's famed Chianti region is well known for all things wine and from September 5–8, the town of Greve will play host to the Chianti Classico Expo. Explore the piazza, buy a wine glass with your expo ticket, and taste test whatever drop takes your fancy before finishing off with a hearty meal. Perfetto!
5. Old steam trains await
Italy is one of Europe's easiest countries to navigate by rail, but thanks to the restoration of historical trains, exploring the countryside has never been more enjoyable. Take an alternate route across the country on an old steam locomotive, via rolling green hills and medieval villages.
The newly refurbished Treno Natura takes you through the Val d'Orcia region of Tuscany, from Siena to towns like Asciano and Montalcino. It's the perfect way to get acquainted with regional Italy and practice slow tourism.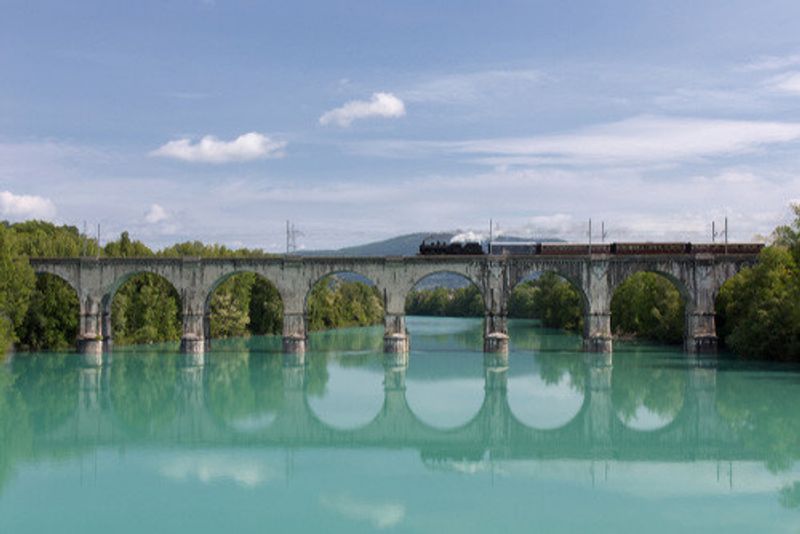 6. Celebrate the 500th anniversary of Leonardo da Vinci's death
Leonardo da Vinci was undoubtedly one of the world's great artists and 2019 is the 500th anniversary of his passing. In typical Italian style, the quincentenary is being recognised with events right across the country, from his home town of Vinci, to Florence's iconic Uffizi Gallery.
If seeing da Vinci's work has always been on your bucket list, 2019 is the year to do it. Visit the Leonardo da Vinci: Drawing the Future exhibition at the Royal Museums of Turin until July 14, or the Gallerie dell'Accademia in Venice, where 25 of his pieces, including the rarely-seen Vitruvian Man, will be on display.
7. Indulge at the 45th annual Limoni in Festa
For locals of Massa Lubrense, a town on the Sorrento Coast, Limoni in Festa is the highlight of the summer. This Italian region is home to a particularly aromatic oval-shaped lemon, known as femminiello, which is used in the creation of many products including the all-important limoncello.
A celebration of the beloved citrus fruit, the 45th Limoni in Festa (July 12–14) will showcase all things lemon - from food, to drinks, handicrafts and themed decorations. Expect live music, delicious fare and a jovial atmosphere.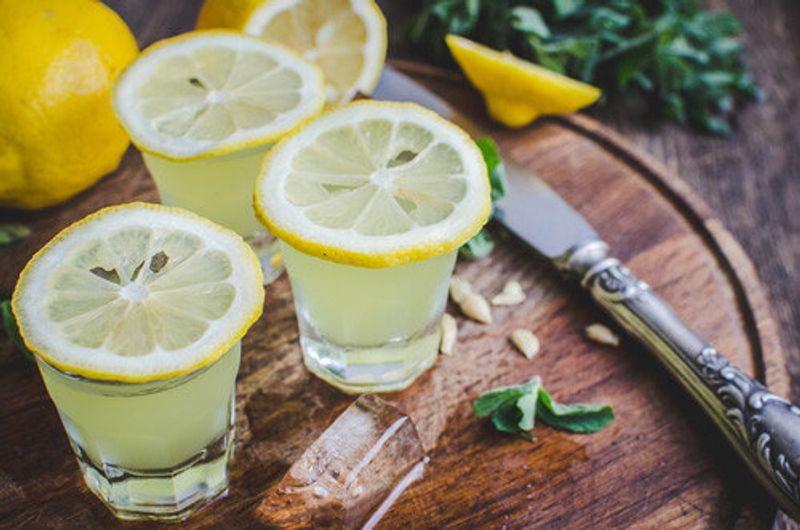 8. Check out Italy's highest waterfall
The Cascate del Serio is a very respectable 315 metres tall, but unlike regular waterfalls, this Italian giant is usually stagnant. In 1931, a dam was built to harvest hydroelectric power and in the creation of Lago del Barbellino, Cascate del Serio's water supply was cut off. Understandably, Bergamo locals were upset that the once roaring falls had been left high and dry, so in 1969, the government initiated a compromise, agreeing to release the dam water once a year.
Nowadays, the falls thunder five times a year, typically between June and October. In 2019, the first opening is on June 16, from 11am–11.30am. Depending on where you begin, it's quite a hike to reach the lookout point, but the spectacle and views of the surrounding valley make it well-worth the workout.
9. Admire Scorrano's 2019 Festa di Santa Domenica
Scorrano is a sleepy town in Lecce, but every July, the town comes alive thanks to the spectacular Festa di Santa Domenica. Dedicated to the patron saint Domenica, the festival transforms the cobbled streets with enormous light installations and parades. The 2019 festival will run from July 5-9, when four million lights will illuminate Scorrano's most beautiful buildings.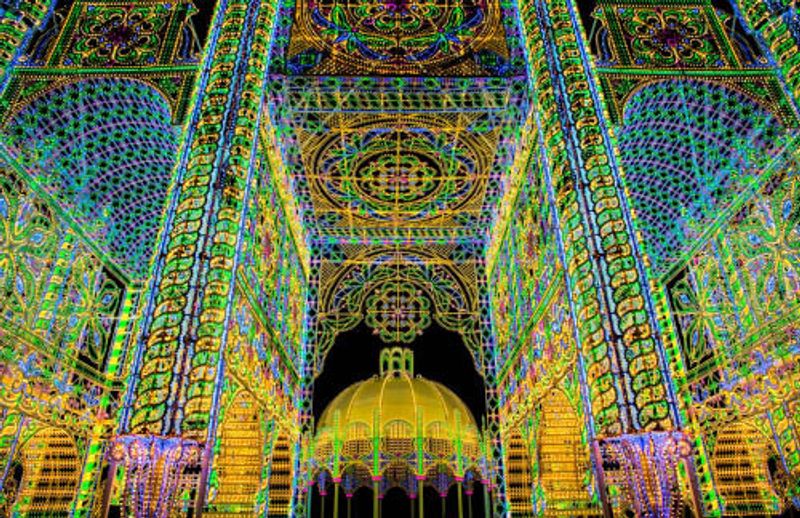 10. Free admission to all state-owned Italian cultural sites on selected days
#IoVadoAlMuseo (I go to the museum), a popular government initiative which was rejigged for 2019, provides 20 days of free entry to selected cultural sites including museums, galleries, parks and monuments. Tourists and locals can enjoy free admission every day of Museum Week (March 5–10) to any of the listed institutions and the first Sunday of every month between October and March, plus an additional eight free days of their choosing. Visit the Ministry for Cultural and Environmental Heritage website for participating institutions and dates.
11. There are still many pristine stretches of coastline
Nabbing your patch of the Amalfi in June is a challenging task. But venture further afield to an unspoilt stretch of coastline and you'll find the water is just as azzurra (blue) as it is on the Amalfi.
As a general rule, the harder a spot is to reach, the quieter it will be. Make a beeline for Oasi Biderosa in Sardinia, Scala dei Turchi in Sicily or even Tropea, Calabria's answer to Positano.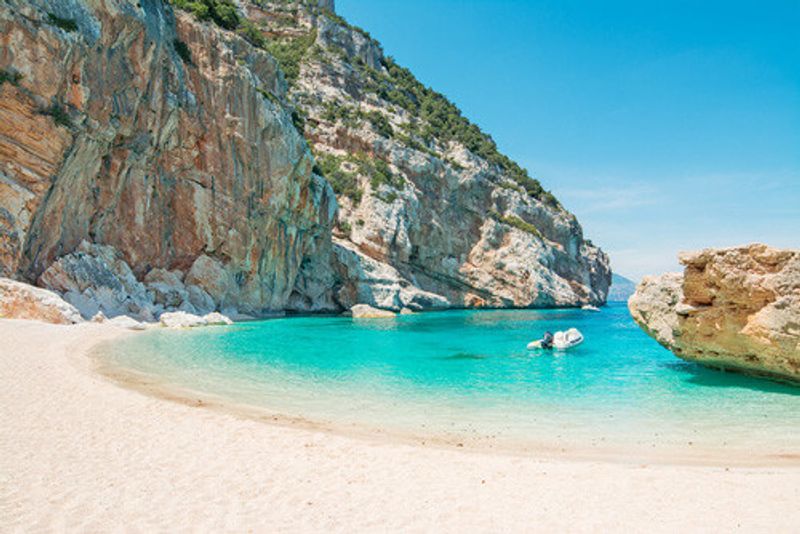 12. Matera is Europe's 2019 Capital of Culture
Less than a century ago, Matera in the Basilicata region, was one of Italy's neglected historical towns but thankfully this is no longer the case.
Spend the afternoon in this town and you'll see for yourself why its earned the prestigious European Capital of Culture title. Perched upon a rocky outcrop, Matera is best known for its sassi or stone homes, which provided the perfect backdrop for Mel Gibson's movie The Passion of the Christ.
When Matera's sassi were added to UNESCO's World Heritage List in 1993, the town transformed into the thriving tourist destination it is today, but still manages to preserve its original charm.
13. The Biennale di Venezia turns 124
Over the years, the Venice Biennale has transitioned from a humble international art exhibition, to one of the world's most prestigious cultural events. For much of its first century of operation, the Biennale focused on art, theatre, music and film, but it now incorporates architecture and dance. The 2019 Biennale theme is "May You Live In Interesting Times." The exhibition opens on May 11 and runs until October 24.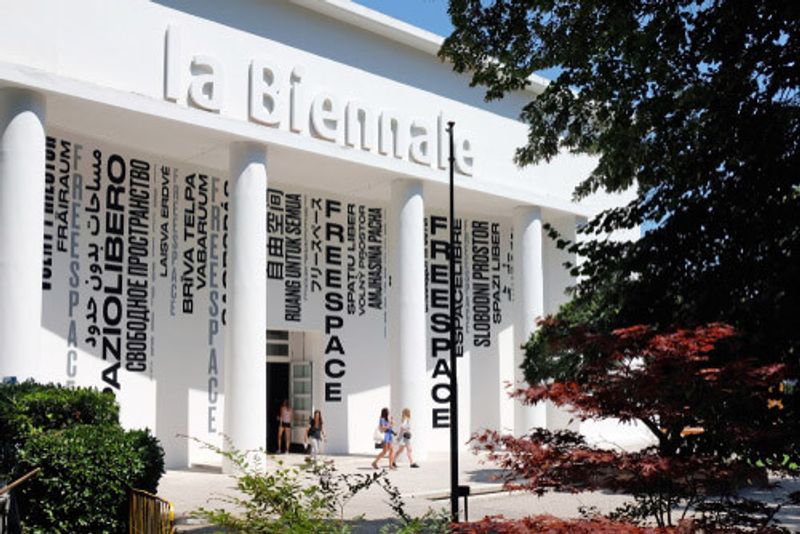 14. A new Raphael exhibition opens to commemorate the 500th anniversary of his death
In 2020, Italy will commemorate the anniversary of Renaissance icon Raphael's death. Celebrations will start in October 2019 with the opening of the exhibition, Raphael and his friends from Urbino at the Galleria Nazionale delle Marche in Raphael's hometown of Urbino.
15. Travel through Italy and beyond via rail
Not only is Italy a dream to navigate, but now it's more connected than ever to central Europe. As of September 2018, there are twice-daily services running between Trieste and Slovenian capital Ljubljana; those wanting to continue to Venice or Zagreb can change trains at either hub. In addition, there are many services connecting Italy to Switzerland, Austria and across to western Europe.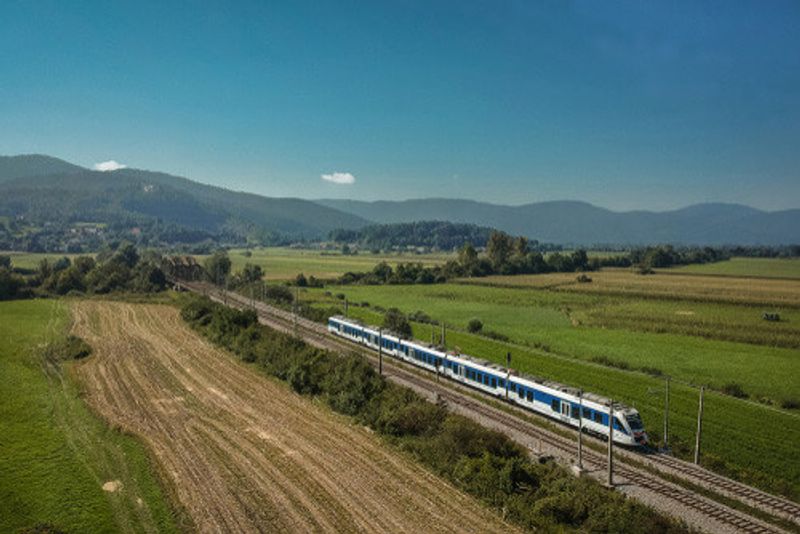 16. Turin has a brand new coffee museum
If you're in Piedmont, head to the capital Turin to tour the new Lavazza Coffee Museum. Learn everything there is to know about the beans, their production and the famous brand, from the city where the Lavazza story began. The experience is completely interactive, taking visitors on a journey through Italian coffee culture with an espresso cup in hand and finishing off with a tasting.
17. Lonely Planet names Piedmont as the best region to visit in 2019
Lonely Planet has declared Piedmont, a mountainous area at the border of France and Switzerland, the best region to visit in 2019. This stunningly scenic part of Italy beat out New York's Catskills, northern Peru and Australia's Red Centre for the top spot.
The region boasts endless vineyards and rolling hills, baroque streets set against snowy alps and a thriving art scene. Although it's growing in popularity, Piedmont is still much quieter than Tuscany or Veneto, so 2019 is the perfect time to visit.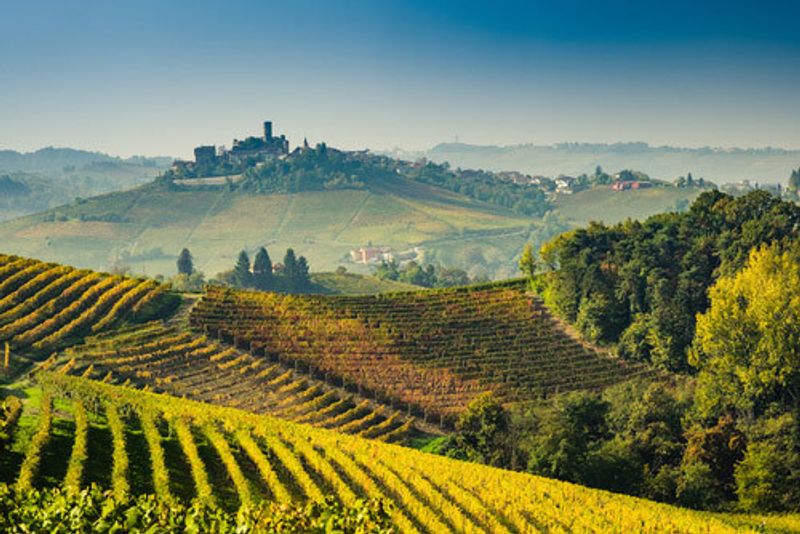 18. Virtually tour Italy's ancient sites with Rome Reborn's Flight Over Ancient Rome
Rome Reborn fuses cutting-edge virtual reality (VR) with Italian history, creating an interactive journey through ancient Rome. Their newly released app Flight Over Ancient Rome takes people on a VR hot air balloon flight over the city's famous sites and monuments, from the Colosseum to the Pantheon, with narration by leading historians. Flight Over Ancient Rome is currently available on Apple, Microsoft, Vive and Oculus, and is the perfect learning tool to compliment your Italian holiday.
19. Aquileia's archeological museum unveils its new look
Northwestern Aquileia is a veritable treasure-trove of Roman history. The city was an important part of the former empire and its newly refurbished archeological museum is an impressive homage to its past. Learn about the city in its themed exhibit rooms, and examine relics from a bygone era; the Museo Archeologico Nazionale di Aquileia which has had a recent facelift, is worth a visit to see the ruins of Aquileia.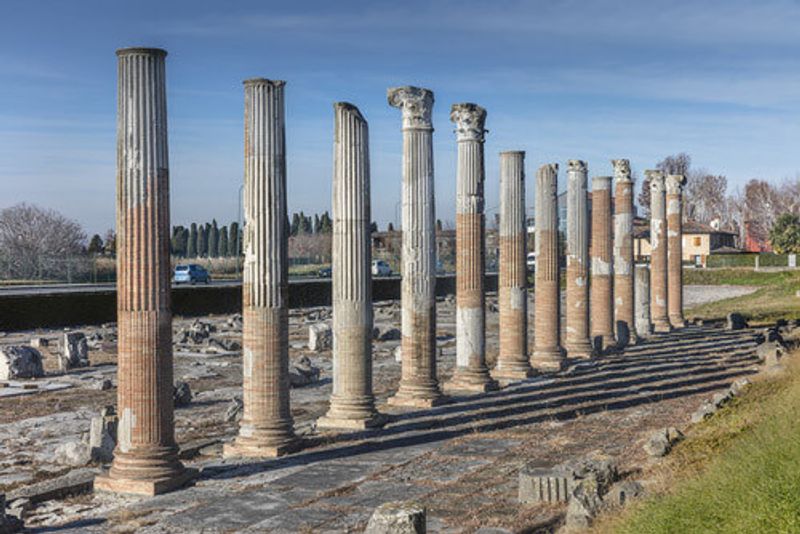 20. San Daniele del Friuli's Aria di Festa is in its 34th year
Aria di Festa, held in San Daniele del Friuli, is a celebration of the nation's favourite cured meat: prosciutto. This gorgeous place is famous for its version of the delicacy, known as Prosciutto di San Daniele, and there's no better time to visit than during this summer festival.
From June 21–24, the streets of gorgeous San Daniele will become a treat for the senses. Prosciutto tastings and cooking demonstrations will be held throughout the event - delizioso!
21. Experience one of Italy's most beautiful festivals in Spello
Italians love a festa, but few are as vibrant as Infiorata (literally 'decorated with flowers'). This floral festival is linked to the Feast of Corpus Christi, and involves recreating mosaics and religious motifs with millions of real flower petals. In the small town of Spello, in Umbria, these elaborate designs are sketched, marked and filled with petals the day before the ninth Sunday after Easter – this year, June 23.
Volunteers work in groups through the night to complete their magnificent floral carpets and at 11am on Sunday, the local bishop leads a procession down Spello's vibrant streets. The atmosphere is overwhelmingly joyful, with plenty of live entertainment and delicious food, as is the Italian way.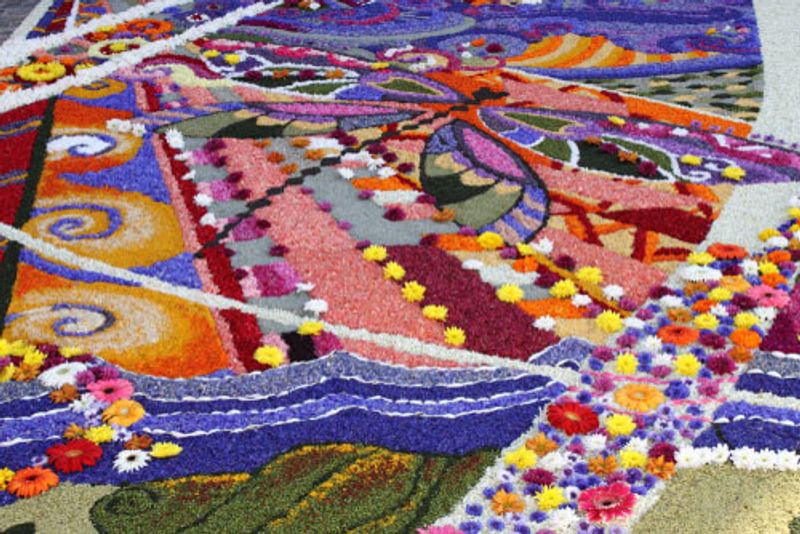 22. Visit Friuli Venezia Giulia's new addition, Sappada
The charming village of Sappada is picture-perfect in every way, and while it's not a new township, it only became part of the Friuli Venezia Giulia region in late 2017. This Dolomite town was once under Veneto control, and fought to switch regions to nearby Friuli Venezia Giulia for cultural reasons.
Take a stroll through Sappada (known locally as Plodn) and you'll quickly see why. The town wouldn't look out of place if it was picked up and dropped into the Austrian alps. Its houses are idyllic and wooden, decorated with flowers in the spring and snow in the winter, while its residents speak a dialect of German, reminiscent of its earliest settlers from Tyrol and Carinthia.